In a few short weeks I won't be able to consider myself a 'recent' graduate anymore. The flood gates will open once again and a flurry of young talent will enter the job market. It doesn't feel like it's been a year since I left, but in that time it's safe to say I've still not quite adapted to adult life! I have however been extremely blessed along a tough road, so I thought I'd share some of the lessons I've learnt along the way.
I left uni absolutely terrified about what the future would hold. Putting my all into my FMP, I didn't have a part time job to fall back on. My parents couldn't help me out, nor would I want or expect them to. If I moved back to my home town, Poulton/Blackpool, there would be no hope of finding a job and furthering myself. It was do or die – a race to find a job in Manchester before I moved out of student accommodation, to then raise the funds and find a new place to live in the city.
After a long while of failed interviews, disappointing meetings and diving right into my overdraft, thankfully I made it. I've been somehow been blessed with a great flatmate and job, but there's been a few bumps in the road. Your first year out of uni is all about recovering, as daft as that sounds. Building up a new character, paying off debts and learning to really live on your own is what it really is all about. Life doesn't begin til you've passed that point, so here's a few ways you can fast track your post-uni process.
You're worth more than an internship
Internships are a fantastic way of earning and learning when you're in university, but when someone offers you one after, it's just plain offensive. On numerous occasions when I'd apply for a full time role, I'd be offered the exact same position for less money. It's a scam that many of us fall for because businesses suddenly see pound signs when a naive graduate approaches. I even had offers of apprenticeships, which is technically illegal once you've graduated.
The only place you'd find this behaviour acceptable would be in London. It's common place for many people to hop foot down south and gain experience with huge companies for 6 months at a time. By 'acceptable' I mean regular, it's not acceptable for people to spend huge amounts, moving to the capital, slaving away for little or nothing at all. However, some people think the opportunities are worthwhile and compared to the small fry agencies that were offering me internships, you'd probably be right!
Little fish syndrome can ruin everything
At the risk of sounding like I'm pointing the finger, you should be prepared to face little fish syndrome. You may have been a top class student at uni and yes you've got a great degree, but you're in the 'real world' now. *cringe*
I hate that saying, but there's some truth to it. Some of my close friends struggled to adjust to post-uni life because they felt as if they were almost starting again. After landing a few jobs they didn't enjoy, they've almost given up on the pursuit of a career that was once their dream and it's just so sad to see. Don't let LFS do this to you, make sure you keep the dream alive even if it means moonlighting or working on side projects!

Your first job is not your last
Someone I met through work once said this to me and whilst I'm super happy where I am, it is a very true statement that you must keep in mind. A lot of young graduates sit on either side of the fence – They either expect to land their dream job straight away or give up at the first hurdle and admit defeat.
Not everyone lands a grad job straight after university, but you should at least keep an eye out for a job that will give you transferable skills. Whether that's starting as a shop assistant and working your way up to manager, or starting as a trainee in a profession where your managers are willing to train you in new skills; as long as you're gaining experience as well as money, you're hitting the right balance. If you take whatever job is there just to keep yourself afloat, you could end up feeling trapped and depressed.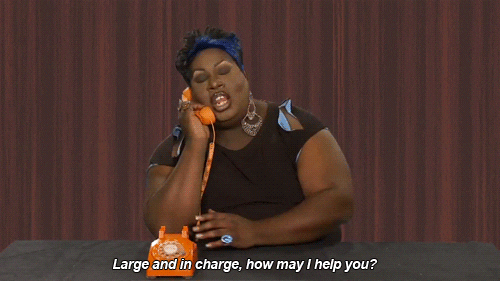 Job titles are bullshit
A co-worker of mine once said that in the place they used to work, the receptionist was called a 'First Impressions Manager'. What's that all about?
When you're trying to find a graduate job, you'll be bowled over by job titles and descriptions that make little or no sense at all. Don't be afraid to ask questions, especially to recruitment agents that are trying to force you into uncomfortable interviews.
Don't simply rely on the generic job description to prepare you for an interview. A grad job will never just come to you, so every opportunity you see should be given your all.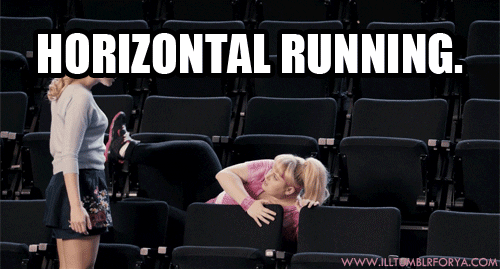 Your health and fitness matters
Even if you think you are moderately healthy at uni, the chances are you really aren't! Pasta salad isn't technically a salad when it's just pasta, mayo and cheese.
Suddenly you'll be sat in an office where people count calories and live off cupasoups – don't fall for their charms! Embrace the Aldi veg section, heck maybe you could even treat yourself to a blender and sign up for that run you always said you'd go for! You're at the peak of your health in your 20s, so let's do all we can to preserve it.
You can't have a pet
See ya later student accommodation, bring on the cat cuddles! The truth is, you can barely look after yourself, let alone another small animal. Besides, landlords are way scarier once you leave uni and if you get caught hoarding all of the lost animals you see shared on your Facebook page, you're going to get in some serious trouble.
I'd love nothing more than a full wolf pack… and by wolf pack I mean a team of frenchies and pugs, but that's besides the point! Office jobs and small apartment living will put your furry friends on hold, but it's honestly for the best.
Your overdraft is not a bottomless pit
I came out of uni completely in credit, but my flat deposit and a new life cost me some serious money! I maxed out last year and since the beginning of this year I've paid about 50% off. It's a long hard slog and when you've finally got yourself a job, it can be really disheartening when you can't spend your wages.
People talk about paying off your uni loan, but that's nothing compared to your overdraft. Paying back your loan is just like having a little extra tax deducted, you hardly notice. An overdraft on the other hand, swallows your wage before you even get a chance to say 'Can I afford a big shop?' My only suggestion is to find a graduate account you can transfer your debt to and choose the one that gives you 0% for the longest time, giving you a good few years to pay it off.
Try to save as much as possible in your final year. Even if that means freelancing or tutoring around your FMP, the hard work will be worth it. Trust me!
Your uni friends are there for life
Remember in high school when you thought you'd stay in touch with everyone forever, how did that work out? If you're anything like me, you no longer know anyone you attended high school with. However, uni isn't like that.
Once your friends move on or go back home the real adventures begin! Arranging monthly meet ups and giant birthday bashes, you've got to make the effort but meeting up with your close uni friends just seems to come naturally.
I spent Christmas in Carlisle and most recently had an extended weekend in Liverpool with my best friends from university. Your meet ups may be few and far between, but when you finally get together for uni reunions it will be like you never even separated.
…but work friends matter too!
Your colleagues aren't just the people you make small talk with, they're your work friends and you should make the effort with them. Making the most savage of days pass with ease, your new colleagues are the ones there when you're stuck behind a desk, absolutely stacked with work.
You might feel intimidated joining a new team, but you'll find your place sooner or later. Even if that does mean you're the moody feminist of the bunch… or is that just me? It's all up to you
One day, you'll find yourself in a situation that reminds you that it's all down to you now – you're an adult. Mine wasn't particularly dramatic. I was stood in the dodgy lifts of my apartments and looked around at the other occupants. If we were to get stuck in this lift
(again)
I'd be the oldest person. I'd be the adult to fix the situation. Now that's a really scary thought!