I'm a girl's girl. Most of my friends are female, I've never lived with a fella (apart from my dad) and throughout university, I hung out with the best group of women I've ever met. That said, I've been on plenty of girl's nights out.
Now I don't know about you, but I've started to notice a pattern forming. It starts with drunkenly trying to make sure your eyeliner wings are even and ends in the back of a taxi, with the nearest available takeaway food. Tell me I'm not the only one that has noticed this?
In the world of GNOs, you'll hear plenty of infamous stories. However, some things will never change…

It all starts on Whatsapp
A night out starts days, nae, weeks before the main event. You've likely been chattering about this on Whatsapp for a while. What is everyone wearing? Who's going out? Where are pre-drinks being hosted? Each question separated by cocktail and dancing girl emojis – so many emojis. The only problem is having to scroll back through reams and reams of chatter, trying to make sense of it all.

Getting glam
Scrub-ba-dub-dub will your tan look good? Jump in the shower and turn on your favourite Spotify playlist, it's likely you'll be there for a while. Exfoliating, shaving (or not, no biggie), washing your hair, conditioning; it's a ritual where each step is imperative!
Following this you'll need a blow dry, curling tongues, a glass of wine, half a can of hairspray, tanning, another glass of wine, your good make up brushes, the perfect contour, the right lighting, another glass of wine. Throw in some selfies for good measure, of course… but wait, now you're trying to put your false lashes on and you've drunk way too fast for the occasion.

Pre-drinks
After taking over just about every mirror in the house, it's time to really get things started. Pre-drinks are the economical answer to saving money on a night out. Get drunk beforehand, so that you need not spend extra on pricey drinks at the bar.
You'll have so much booze in the house, but never enough mixer. Someone will no doubt bring some rip-off cola that will take the edge off. Soon you'll be so drunk you don't really care. Anyone for never-have-I-ever?

No one is ever ready for the taxi
The pre-drinks are in full flow and your phone starts buzzing. One of your friends will have taken it upon themselves to call a taxi as soon as 11:30 hits, but you can be sure that no one is ready. If you're really unlucky, you'll have just poured a drink which means you now have to down it before you leave – wouldn't want it to go to waste now would we?

The awkward shuffle entrance
Once you've been stamped by the doorman and payed an extortionate entry fee, you need to make a grand entrance. You imagine yourself strutting through the door with your girls whilst Beyonce – Who Run The World plays. Unfortunately, that doesn't happen. You awkwardly shuffle inside, whilst you put your ID back in your clutch and stand in the way as your friends make it through the door.

Where are the other girls?
They didn't make it to pre-drinks, but they're somewhere in town. You can't hear when they call because the music is too loud and God forbid you walk outside to find them, the bouncers might not let you back in! They stop texting back which means they're in a club somewhere without signal – you'll never find them now. If you're lucky, you'll bump into each other in between bars.

Oh, the pitchers are on offer?
It's £7 for a drink, but £12 for a pitcher which serves about 5. You don't want to be dancing around with a jug, but think about the glory you'll feel returning to the booth with such a bargain! The only problem? A room full of drunken dancers flailing around, threatening to spill it all.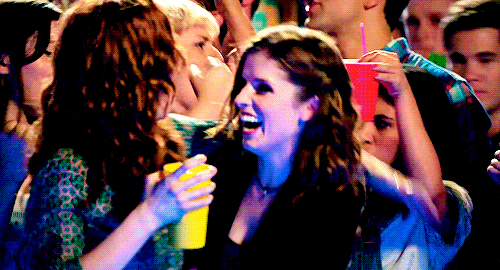 Bathroom best friends
It is not just a myth that everyone is nice in the loos. In fact, I'd go as far as saying that women's toilets are possibly the birth place of shine theory. It's not just a 'Do you have any perfume I can borrow babe?' or a 'Oh my gosh I love that dress!' I've had some serious girl power chats on nights out. You are guaranteed to feel uplifted after going for a wee… unless you vom, but even then someone will tell you that you look great.

Shots, shots, shots EVERYBODY
Hate shots? Don't worry, your girls will likely find something that is 90% sugar. It might come in a testube, but don't worry about it. Just knock it back.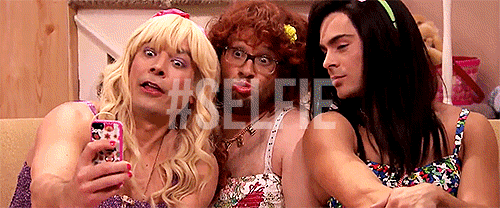 Bad snapchats
Snapchatting on a night out leads to so many problems. You'll accidentally snap your friend who couldn't come out, who will totally take it the wrong way, as they tuck themselves into bed with Netflix for company. Not to mention the times you actually intend on being vicious. Exs and flaky friends beware, the sassy drunken snapchat is the new drunk voicemail.

Your shoes will betray you
You look the bomb but it comes at a price. If you're wearing heels – it doesn't matter how many chicken fillets you put in your shoe – your feet will begin to hurt. You will consider drinking through the pain, which isn't actually the worst thing you can do.
The killer move is when you rest your feet in the booth. There's no going back from there. As you sit back and watch your friends have fun, you'll suddenly realise you're no longer having a good time. Feeling like a mum at a school disco, you only stand up when 'your song' comes on.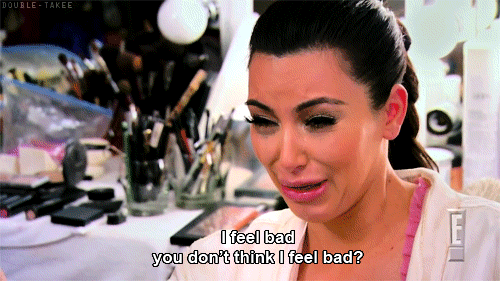 Existential crisis
If you make the fatal mistake of resting your feet, you run the risk of having a dance floor revelation. I touched on this in the point above, but this all depends on how much vodka you've had. Your feet hurt, you're not having fun and omg remember that serious issue you're having in life right now?
It suddenly hits you like a ton of bricks. Jobs, assignments, relationships – they all bubble to the surface, followed swiftly by other bodily functions.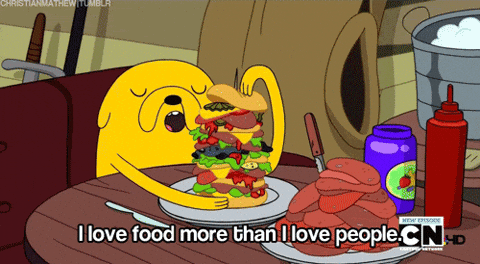 Cheesy chips
Fried chicken shops are the saving grace for most nights out. There comes a point where you've taken your heels off, smudged your eyeliner and you just want to go home. Of course, crap food helps to 'soak up the alcohol' and holds back blinding hangovers.
The girls all gather by the counter, drooling over pizza, donna and cheesy chips. If only your mum could see us now, she'd be so proud.

Deep Uber conversations
I respect all cab drivers but I just wish some would stop lecturing young women about the dangers of nights out. Honestly, who called Debbie Downer? Rounding off the night with a cab driver who just wants remind you of all the nasty men in the world. Seriously mum, chill out!

X has tagged you in 40 photos
I have to admit, I'm the guy that uploads all the drunken photos. My computer is a vault of evidence, documenting the antics from the night before. When you wake up in the morning spooning a takeaway box and gagging for a Berroca; I'll be there making your phone ping with embarrassing reminders of the night before.
Want another gif post? You'll love these Primark problems!