Whether you call it 'Pree-mark', 'Pr-eye-mark' or even 'Primarni' we have all at some point witnessed the horrors of this huge retail chain. God bless those who stock the shelves and man the tills, Primark staff must have the patience of saints.
Even if you try to avoid this place, through ethical standards or plain bad experiences, you'll eventually have to grace the store again. Let's be honest we'll never learn our lesson.
It's the same everywhere you go, so I'm sure quite a few of you will recognise these Primark struggles…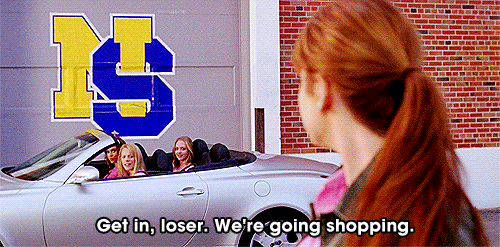 I'll just pop in…
You only need a work shirt or some emergency tights, but we all know that there's no such thing as just 'popping in' to Primark. Brace yourself… we're going all in!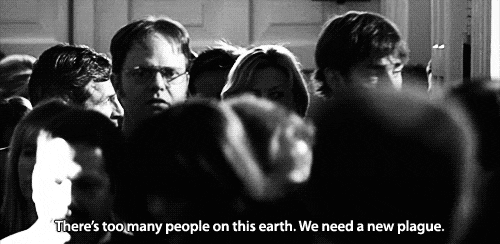 Where did all these people come from?
It's not even mid-day and it feels like you've reached the only watering hole in the desert. Primark simply doesn't have a quiet time for you to browse at your leisure. Looking for a cute pair of chelsea boots? I hope you're ready to fight like Katniss, cause that's the equivalent of a crossbow at the Cornucopia.
Nah I don't need a basket
In order to limit yourself, you breeze by the folded bottomless baskets. However, as you hoop more and more hangers over your forearm, the weight of all that floaty material soon adds up! The shirts are practically see through, how do they weigh so much en mass?
What's the quickest route through here?
When Greek mythology told stories about vast labyrinths, they were actually foretelling the mystery of Primark. A maze that changes face every day. One minute the accessories are on the first floor, only to be replaced by stands of Minion Haribo (why do they sell this?)
Everyone seems in a rush to find what they're looking for, but they suddenly become overwhelmed halfway through an aisle and stop dead in their tracks. They don't care if you're behind them or if they've parked their pram in the way of an escalator; all they care about are the slogan t-shirts that evidently need to be snapchatted instantly.
When you find what you need, they might not have your size
Who knew such a huge shop would have such poor stock levels. You could ask a member of staff to look in the back, but you know you're only going to be told 'everything is on the shelves'… apart from the stuff on the floor of course.
Don't expect anyone to shuffle down the rails either. Primark shoppers are even more ruthless than the girls that flock to a Topshop sale – and that's really saying something! You have to tactfully edge your way around the rails and peel away shirts in the hope of revealing your size.
But wait, don't make the mistake of going off the size on the hanger though, check the inside of the garment! They like to keep you on your toes by changing the hangers every now and again, aren't they so much fun!?
Why is it such a mess in here?
God bless the Primark staff who have to clean up after we've rampaged through the store. What's left in our wake is a rail of odd clothes, tangled accessories and multiple items lining the floor.
If you're not creating the mess, you're trying to clean it up. Many of us who've worked in retail before will feel the desperate urge to organise and rearrange. It's no use though, the shop floor is a lost cause by noon.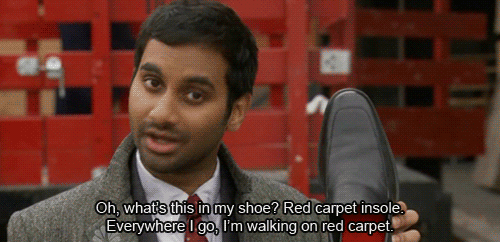 No you don't need that… but you want it
Primark stocks pretty much everything you don't need, but the overwhelming need to bag a bargain leads us to pick up these strange creations.
Are those novelty pug socks? Well socks are always handy and you're always losing pairs. Cut the excuses, you're trying to justify your purchase to avoid shoppers guilt.
Yes, those socks are cute. Yes, that flower crown might look good on a blog post. Yes, you really can buy a fist full of stack rings for £2 – but you don't need to. Focus!
… ok, maybe you can keep the pug socks.
Last minute 'how many items do I have' panic
How many items can you take into a Primark changing room? Is it 6 or 8? Do accessories count? How many items have I even collected?
The queue starts to move down and you're left battling against tangled hangers. Even if you did get a basket, your problem only becomes worse as you've amassed a bundle of clothes that have intertwined.
Descending into changing room hell
One minute you're a size 10, the next you're a size 14. That's the mental world of Primark sizing and the only way to get around it is to try items on in store. The changing rooms might be busy, but the only thing slower than the queue to try things on is the queue to return items.
Primary changing rooms are like no other. You're constantly on the edge with random people shouting out for their friends, haunting the room from beyond closed curtains. When one gets close you seize up mid way through pulling a shirt over your head. God forbid they open the curtains mistakenly thinking you're their friend – this happened to me once. The girl neither apologised nor closed the curtain as she turned away. Thanks mate!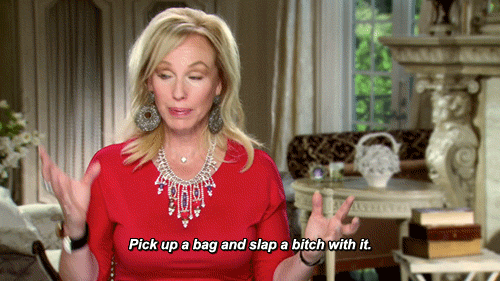 Is everyone here just to annoy me today?
Screaming children, people having group conversations at the bottom of the escalators and of course, those people that try to edge their way in front of you whilst queueing. Hell hath no fury than a Primark shopper who just wants to leave.
I'm never going to fit all this in a paper bag
Have you ever been walking and suddenly you hear a slight rip? Don't get me wrong, I love that Primark got rid of those awful plastic bags, but couldn't they invest in stronger eco-alternatives?
God forbid you have to carry your goods in the rain. The slightest bit of damp on them could cause a major malfunction. Cue price cut under pants trailing behind you having made a great escape through a giant whole in the bottom.
OK we're done here
Suddenly you're done… so done. You've finally made it to the end of the queue, given some exhausted chit chat and picked up a Lip Smackers by the til.
However, you're in more of a rush now because you just want to get the heck out of there. Where on earth is the exit?
How did I spend an hour in there?
Surely you weren't queuing for that long? So much for just popping in!
Remember that list of things you had to do today? Well, you better make a shortlist because you'll only have time for half. Primark time works in the same way as dog years, one minute in the queue is 5 minutes in normal earth time, so don't be surprised if you leave at sundown having entered at mid-day.
How did I spend £50!?
The socks were only £2 but you bought 5 pairs, then there was the clutch that was only £7.
It's all a total bargain though, right? Well, as long as the sole stays attached to your dolly shoes and that huge statement necklace doesn't pull on your new lace dress…
We've failed miserably! There's something about this store that puts us into a hypnotic trance. We just can't help ourselves.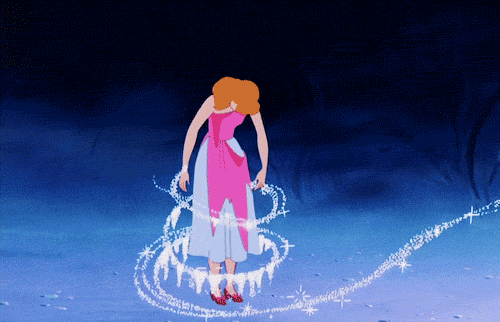 But then… "You got that from Primark? NO WAY!"
Yes I did and I'm going to lord around in a smug fashion, waving every ounce of this surprisingly heavy chiffon-like material, because I earned it gosh darn it!