Remember when Kylie Jenner said that 2016 was all about 'realising things' and we all laughed at her? Well, who's laughing now Kylie.
2016 was, by all accounts, a roller coaster of emotions. No matter who you are, your political affiliation, age or location – this year has most probably shook you up.
On a small scale, we all have our own personal battles too. That's why, this time, my year in review won't be like the positive little love note that I published in 2015. 
Let's get real.

I realised that change is a constant process
Nothing destroys your soul like job hunting, so imagine the horror of quitting your job with nothing else lined up and having 30 days to find something new. Man, that was a shitty way to start the year, but absolutely necessary.
But that's not where this story ends. The place I moved to actually made me feel even more uncomfortable, so after finding a new job and thinking I was safe, I had to find a new job all over again.
We like to believe that it takes one simple change to take back control of your life, but that is just a lie peddled by teenagers that write cutsey quotes on Tumblr. Change isn't easy like that. Sometimes you have to bounce around in limbo for a while before figuring out what you actually want to achieve – and even then, you may feel like you're not living up to much.

I realised I needed to value myself more $$$
Whilst looking for new jobs I actually turned a few positions down. Despite me hitting my lowest, this was actually slightly liberating. Sometimes the truth is that the money is shit and the prospects aren't there. No matter what made up title they give you, what incentives they throw your way, the wild promises they make for 'when the company grows' – sometimes you've got to go with your gut feeling. Not many people find their dream role, so it's important to at least make sure you're getting your basic needs at least.

I realised that I shouldn't put all my eggs in one basket
I didn't blog about this one, but anyone who has lived with strangers in their twenties might relate. My flatmate decided to move out – don't worry, we're on good terms. She just fancied living closer to work. However, this meant I had to find a new stranger to live with.
Do you know how awkward flat viewings are? They are very awkward! I had to show random people from the internet around my tiny flat and make small talk with some very judgmental people.
I managed to find a new prospective flatmate, Lucy*, who strung me along until two weeks before the new contract started. She kept promising to pay the flat deposit and never did, but she kept insisting that she wanted to move in and would get things sorted. She ended up totally ghosting me a week before the contract started. I had a matter of days to find someone else to move in or I'd have to pay the full flat rent or move out! I should have continued to look for a plan B flatmate, but I trusted Lucy* to pull through.
To say this was a stressful time would be an understatement. Luckily, I managed to find someone willing to move in quickly – Sariiha! She was desperate to find somewhere to live before her new job started, so it actually worked out really well for her.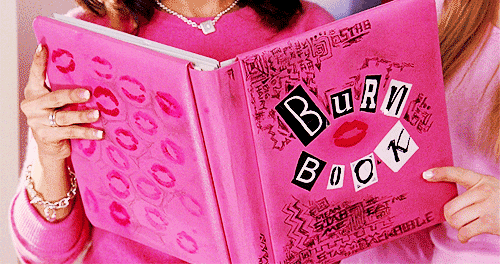 I realised that bloggers can be really shitty people
Ayooo I'm still bitter. I arranged a blogger event and nobody turned up even though they said they would. See this post here.
To be fair, I did have someone email me to apologise. Which of course I told them wasn't necessary at all. I wasn't angry at any direct person, more the collective. From writing my blog post on the event, I actually found out that loads of bloggers have suffered the exact same thing! It's embarrassing and cringe worthy, but actually I'm glad we can all laugh at it now.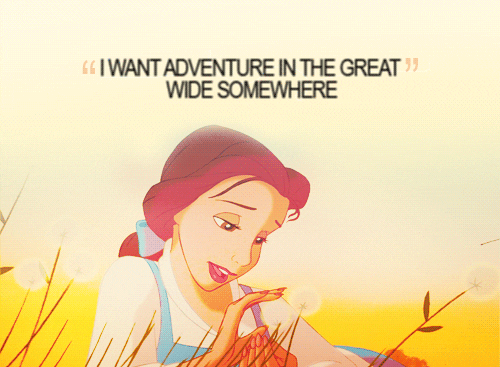 I realised that there's a world beyond Manchester
I really did not want to go on holiday. I'm not a holiday person, I'm a work and routine kind of person. This would be my first holiday in about 7 years, so it was a big step to go all the way to Thailand. I'm going to make a full blog post about my time there, but in short Thailand was mental. It's such a different way of life over there. The whole trip was basically the saving grace of 2016.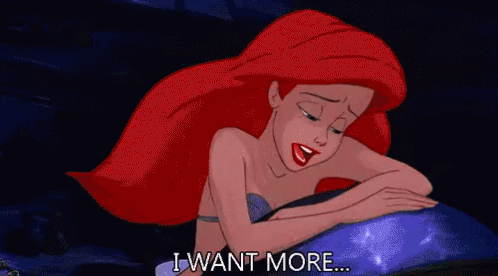 I realised that I need to get more out of every opportunity
So I've been on TV, print media, radio and in the newspapers – all mentioning my blog, but I haven't actually blown up. These were all cool things and they make my 'about me' page look legit, but what did I really get from them?
This past year I've experienced a small slice of internet notoriety. I've gone from 'The girl that was nearly blinded by contact lenses' to 'The girl that got bullied on Reddit' to 'The girl that hosted a blogger event that nobody turned up to' – I'm pretty sure this all qualifies me to become a Celebrity Big Brother contestant these days.
I'm joking of course, but my point is I haven't gained or lost anything. Other people may have gained a huge following from this; started a campaign against contact lenses, become the face of a cyber bullying charity maybe even organised a massive blogging party as a comeback.
Yet here I am, doing nothing with the cards I've been dealt. Playing it safe.
And beyond that…
There was Brexit, Donald Trump, The Refugee Crisis, iconic celebrity deaths and much more – which makes all of this completely insignificant – yet totally significant in my own little bubble.
Literally the only way is up for 2017, but that's what I thought in 2015, so let's not jinx it!
Happy new year folks, I'm truly wishing you the very best. Remember, at least we're in this together!