Let's face it, it's miserable out there! As the Great British winter dictates, it's time to hide indoors. Unless you want to get washed away by the rain that is!
It's time to pour yourself a hot chocolate, stay in your pyjamas and drag your duvet to the sofa. Sometimes you just need a break and there's no better feeling than being bundled up in warmth as the rain patters on the window.
Whether you're curled up with your iPad or enjoying the luxury of a 4k TV, what matters is what's on the telly to keep you company. If you're planning a duvet day to get your through the winter blues, make sure you're stocked up with snacks and deifnitely avoid the mind-numbing dullness of daytime TV.
Wallowing on the sofa is all well and good, but if you fall into the trap of Jeremy Kyle and Loose Women your mood is sure to drop! Here are my top picks for duvet day TV shows that will help you hibernate through winter and are sure to boost your mood!
Friends
The ultimate duvet day TV show. I miss how this always used to be on Channel 4 but I'm pretty sure you can find the reruns somewhere, or there's full boxset on Amazon!
My personal favourite episode is 'The one where Phoebe runs' from series 6, but there's been so many amazing moments over the years. One of my favourite things to do is reimagine what the plot would be like in this day in age. How would the story change with mobile phones, social media and dating apps? I'm glad they've never bought Friends back for another series, its charm is in the nostalgic story lines.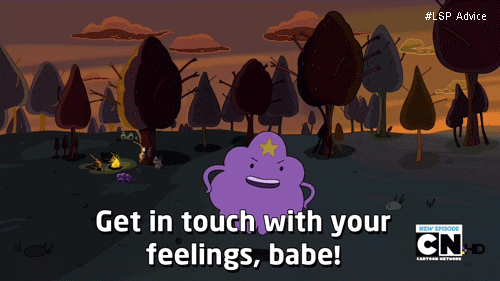 Adventure Time
It's not just for kids, ok! In fact, when you watch this and realise the level of dark humour that's involved, you'll realise it's not for kid's at all! Adventure Time is set in a post-apocalytic world and follows Finn & Jake as they fight bad guys in the Land of Ooo. Yeah, I know it still sounds like it's for kids but there's so much more! There's a wizard suffering from mental health issues, a vampire with daddy issues and a feminist lumpy space princess. TV gold!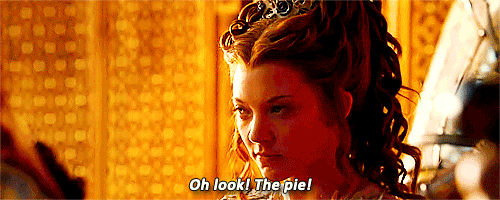 Game of Thrones
If you haven't got into this series, now is the time! You might be sick of everyone talking about it, but don't be that guy. There's a good reason people rave about this. It's got 9.5 on IMDB, it can't be that bad!
Whilst it may have derailed from the original story written in the books, it's still a heart stopping roller coaster ride. Also, the winter they face on the show makes you feel much better about what we face in the UK!
I'm a Celebrity… Get Me Out of Here!
An absolute classic for winter. It starts this Sunday and no matter which washed-up celebs end up on their screens, it's bound to be a cracking show! Even if you don't like the camp mates, Ant & Dec alone are enough entertainment. My flat mate, neighbour and I also like to do a running commentary during the ad breaks, as if we were in the show ourselves – I suppose you have to be there.
I'm not sure this series will ever live up to that time Gillian McKeith pretended to faint, but we can live in hope!
Catfish
Why do people believe this stuff? Can you really find love online? Do I have a bigger crush on Nev or Max?
You'll be left with plenty of questions after watching the reruns of Catfish. Even more so when you reach the episode where someone pretends to be Bow Wow. You'll be left questioning the boy you're talking to on Tinder, that's for sure!