I fully understand that palm reading is not everyone's cup of tea, but I think this is often because it is seen as a cheap gimmick. I don't blame people for thinking this. Having grown up just outside of Blackpool, I remember seeing the tacky 'psychic reader' signs along the beach front and thinking 'what a load of rubbish'.
But do you wanna know what the real secret is? Everyone can palm read. The words don't come from the reader, they come from the lines on your hand. Palm readers are simply translators, not 'gifted'.
I've been palm reading for 10 years now and I usually start a session by dispelling the myths. A palm reading won't tell you the future. It won't tell you if you're going to get married or when you're going to pass, but it will give you an insight into personal traits and lived experiences that shape your life going forward.
'with a pinch of salt'
I started palm reading out of pure curiosity. I was 15 and suffering from 'what if' syndrome. In a previous blog post I've spoken about my desire to escape my hometown and I guess this feeds into it. I must have been desperate for a glimpse into the future to see if I had a hope.
Initially I practiced on myself, but soon moved on to friends.
It wasn't until I reached university that I started putting my knowledge to good use. Admittedly, palm reading was an icebreaker. Something that could be a bit of a party trick for people who were not spiritually inclined. I'd tell people to 'take it with a pinch of salt' because I was just telling them what I saw in the lines, I didn't necessarily believe in it wholeheartedly at the time.
So what changed my mind about taking palm reading seriously?
An ex-flatmate was hosting a dinner party at my old apartment and needed to keep her pals occupied between courses. Her co-workers gathered around the coffee table and we got down to palm reading. There was one girl in particular, she had faint lines so I was a little shaky with my delivery and didn't feel completely confident. 'These lines pointing down here say you're naive, is there something you're not paying enough attention to?' I asked.
'Naive! No, I'm not Naive!' She exclaimed and turned to her friends as if to back her up. I had clearly touched a nerve and told her that perhaps because the lines were faint and I was struggling she should 'take it with a pinch of salt'. The rest of my session was fine and I had some spot on readings for the other guests, but I was a little hung up on the naive comment.
I can't be too sure of timelines, but it must have been about five weeks later when my flatmate came to me with some news. The girl who I accused of being naive had found out that her boyfriend had a 2-year-old child with someone else and was continuing to see the mother.
I didn't want to say 'I told you so'… but girl your palm doesn't lie!
It was then that I realised – your palm won't tell you direct answers, but it will steer you in the right direction. There's a reason palm reading has been around for so many years, much like numerology and astrology. It's just a shame it has a bad reputation.
What palmistry has taught me over the years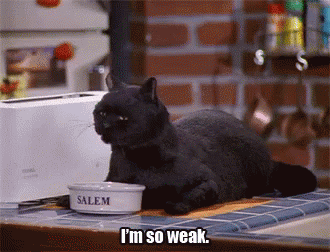 People are more resilient than you expect
There's a specific marking that represents 'mental crisis'. Whilst this sounds vague, when you begin talking to a client they usually open up about the emotional struggles that have defined them. The mark signifies that the event has had a profound impact on them and in most cases, people carry it with them throughout their life.
It's always a humbling experience to see this side of people and a harsh reminder that everyone has their own story. These marks really are a testament to someones ability to 'keep calm and carry on' for better or worse.

Smiling on the outside doesn't make you happy on the inside
I remember reading the palm of one of my most positive and successful friends. On the outside she's bright and bubbly; you'd never expect her to have down days.
If the love line is high it can mean you have a tight reign on your emotions, but that doesn't mean you haven't been through emotional struggles. This was the first thing I noticed about her palm. The reading helped her open up and discuss issues she wouldn't usually confront.

People are too focused on the negatives
I can talk to someone about positive forces at play, the angel of luck and their amazing ability to ask and receive; yet all they want to know is if there's anything bad. A palm reading shows you nothing good or bad, it's a matter of interpretation. It's up to you how you reflect on the information given.
That said, people still focus closely on the negatives. Obsessively so in some cases.

You are not defined by fate
I see clients every 6 months. I read their palm, we chat, they let loose and then we build things back up together. We create action plans based on the behavioral issues discovered within the palm.
Palm reading is there to give you a heads up, to counsel you through the big decisions and help you understand why you've taken the path you have – and ultimately how all this can guide you in the future. Once you've got that information, it's up to you. You have the power.
For example, I might see that you have a tendency to swap roles and job hop but that doesn't mean you'll always be that way. You might hear that information and choose to discover what truly works for you.
Or perhaps I'll say to you, you're impulsive and jealous. Upon hearing that you can confront your issues or pretend they don't exist. Just don't come to me for relationship advice 6 months later when you've wrongly accused your partner of cheating on you.

People don't always like what they hear
Obviously my earlier example from the dinner party matches this perfectly. People simply don't want to admit their own faults.
Palm reading can be all kinds of awkward. Imagine sitting across from a friend and telling them that they're too impulsive or that they have a wandering eye that's going to cause them trouble in love. It's nothing personal. I'm simply translating the lines, but some people take it as if what I'm saying is my own opinion of them.

Literally no one has their shit together
Palm reading is therapy. People will tell you their deepest feelings, fears and desires once they trust you. I'm yet to meet someone who truly has everything figured out. Whilst this may seem bleak, I choose to see it as a comforting. It reminds me not to compare myself to anyone else as you never really know what's going on behind the scenes.

Rarely do people trust their instincts
I find myself telling people things they already know, which in a way is a good thing because that means I'm having a good reading! On the other hand, people need to trust their instincts more. If you already know you're having a personal issue and you're avoiding it, a stern word from your therapist or palm reader won't help you. Only you have the power to change yourself. Believe me, I've seen people experience an NDE and still continue with their shitty habits. A palm reading will help you uncover your shortcomings but it's certainly not going to do the work for you.
Moving to online palm readings
I love being able to chat with a client over a coffee, reading between the lines together. Going digital was a big step for me. As mentioned, palm reading is almost like therapy – but therapy is a two way street. I wanted to be able to give a similar experience online with PDF readings.
An online reading just gives you the basics. Instead of discussing the lines, you're left part of the puzzle open to interpretation. Palm readings often create more questions than they answer, so if you're just curious and don't have time for a full session an online reading might be able to point you in the right direction.
It's exciting to try something new. I've no doubt that this new method is going to continue teaching many more things.