Image credit: The wonderful Mink Mingle.
Shine theory is the simple belief that you won't shine unless your friends do. It's not a crazy notion. When our friends rise, they lift us with them and the good vibes resonate.
Pioneered by Ann Friedmann, Shine Theory is the cure to those moments when you find yourself comparing your blogging success to someone else's. Technically it's a modern feminist theory about supporting women, but the act of spreading kindness and surrounding yourself with successful people can be applied to almost any arena.
So how can Shine Theory be applied to blogging?
Every time we champion and empower other bloggers (instead of sitting enviously on the sidelines) we give them the power to create great content which raises the profile of the industry on the whole.The key is to be authentic and support with purpose. It's not a direct trade, don't just give in order to receive, but do invest your time in fellow bloggers with faith that when the industry rises you do too.
When they succeed, we all succeed.
The crux of of shine theory is understanding that someone else's success does not diminish your own. When you find yourself comparing your blog to another, audibly tell yourself to stop. You control the narrative. Instead of side-eyeing someone's success, think about how amazing it is that your peers are achieving their goals and that soon enough, you will too.
Some of you will be reading and thinking – 'Well Jess, that's easy to fucking say but doing it is hard!' And yes, I hear you. So I thought I'd put some tips together to help you implement shine theory as a blogger.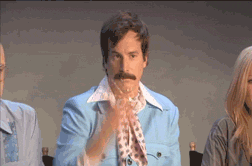 Link to your favourite blogs
We're all so obsessed with DA, but rarely do people dish out follow links. If a blogger has written something similar to a post you're working on – add a link. It's not dodgy, it's adding context for your reader. When an overlap naturally occurs it doesn't look spammy and it won't impact your blog negatively.
Here's an example: Let's say you find a item of clothing you love on another blog. You purchase it and shoot your own outfit post. It would make sense to write about how the original blogger inspired your outfit and link back to the blog that gave you inspiration.
There are so many occasions when it makes sense to share the work of another blogger, yet seldom do we bother.

Revive comment culture
We're all obsessed with feedback; likes, comments, RTs, views. However, engagement is more than a quick tap on instagram in my opinion. I long for the return of the good ol' days when we'd all comment on each other's blogs. I don't mean the ones that say 'Great post! Check out my blog', I mean the ones when people really take on board what you've written.
I started doing comment threads to force myself to get into the habit and they work! I moved out of my niche and started reading content from different bloggers. Now this is technically giving to receive, so the challenge is to go beyond what's expected of you.
Going one step further, I put time aside on Friday's to snoop around on blogger RT accounts and dedicate what time I can to sharing and commenting. A quick reminder, any comment under 8 words is considered as spam so if you're thinking of simply saying 'great post' and moving on you can throw yourself in the bin.

Share the good stuff
A quick RT is amazing but how many times have you been having a conversation with a non-blogger friend and said 'I have an article from a blogger that you just have to read!'  Share your favourite content with purpose, directly with people who will truly cherish it.
I honestly believe this is how most bloggers break out, because they attract an audience away from the typical industry folk.

Recommend someone to a PR
If someone contacts you with a blog opportunity that isn't right for you, recommend someone who is. Not only are you raising the exposure of another blogger, you're also nurturing your own relationship with the PR exec who emailed you.
I thought this was common practice until I recently spoke to a friend who seemed horrified at the suggestion. 'Oh god no, what if they steal your PR contacts?' With respect, these concerns are pointless. The PR needs a blogger to fulfill the task so if it can't be you, it may as well be a friend. If the PR continues to work with your friend, great! You'll no doubt still receive the same opportunities.

Tell someone when you love their content
When Tara from Cattitude&Co decided to leave the blogging world, I felt like a total dick. I wish I told her sooner that I appreciated her blog and I loved her writing.
Maybe I sound dramatic when I say this, but a blogger could be on the verge of quitting and you would never know. We all like receiving feedback on our blogs, but how often do we dish it out? If you liked a blog post, a newsletter, heck even if someone tweets something relatable – tell them!

Go far beyond your pod
Ok podding. It's the marmite of the blogger world and I want to reiterate what I said before – don't just spread good vibes to get the exact same thing back. Shine theory is not a direct trade. I don't want to slag off anyone who uses a pod but I think we need to go beyond that. Instead of sticking to the same group, discover some new blogs and spread the love elsewhere.
_______________________________
These are just some of the things I'd like to see in the blogosphere. Can you think of any more ways to apply shine theory to blogging?