Are you the type of person to hide from your bank account? I am. I have an app on my phone, but I probably check it about once a month out of pure fear.
The other week I was feeling all festive and whilst I knew I had to budget this year, I thought I'd just double check how much I could afford to splurge on Christmas presents. The outlook was still certainly bleak!
Unfortunately, Christmas has become more about extravagance than spending time with family – spoken like a true skin flint of course. The stress of finding the perfect gift can ruin your festivities. Even if you have an endless budget, it's a nightmare trying to please some people.
However, help is on the way…
Make a list and check it twice
How many people do you have to buy for? Before you even start deciding what to get each person, you need to make a list of all your family and friends. Seeing how many people you have to purchase gifts for will help you plan exactly how you can spread your budget out.
Figure out your Christmas present priorities
It sounds harsh but you're obviously going to spend more on your dear old mum than your second-cousin-twice-removed.
Take a look at your list and separate it into categories. It's really up to you which they fall under, perhaps you'd like to spend a little extra on your nieces and nephews to spoil them? Or get your mum something super special?
People you know less may simply receive handmade trinkets and less expensive items. If someone chooses to take that personally then they really don't understand the 'true spirit of Christmas'!
Choose Christmas Gifts that seem more expensive
Yes this is really cheeky, but people shouldn't be judging how much you've spent anyway so just go with it! An abstract gift can really blow your friend away without breaking the bank.
For example, I'm getting my sister a star this year. Her very own star for only £15.25, can you believe it? It's a lovely gesture and she gets to name it herself. I know she'll be totally into it, even though the science behind it kind of ruins it. She absolutely loves things like this though and you simply can't put a price on joy like that!
When you buy someone a branded item, the chances are they know exactly how much it costs. If fact, they may have already thought of buying it themselves. Something more abstract is much harder to calculate the cost for. It has the wow factor without the high price.
Send them a helping hand
I'm a huge fan of self-healing. Of course you can't give someone a self-help book for Christmas, that might be a little too personal. You can however, give them a little pick me up that has more of a positive impact than they may at first think.
(1)
Alice in Wonderland Adult Colouring book
, £7.99 (2)
The Gorgeous Adult Colouring Book
£7.99 (3)
The Can't Sleep Colouring Book
, £5.99 (4)
Japanese Patterns
, £6.99 (5)
The tattoo colouring book
, £7.96
Right now I'm really into adult colouring books. They're a little more advanced with smaller spaces, which sounds patronising but that's the truth! They're great for distracting the mind and helping people let out their creativity. A modern way to unwind, these brilliant little books make the perfect Christmas gift.
Life's little luxuries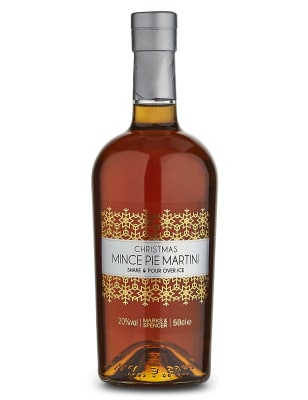 (1) Microwaveable heat-up pug, £12.95 (2) Yankee Candles – Fireside Treat, £14.95 (3) M&S Mince Pie Martini, £10 (4) Super cosy bear slippers, £7.67
Perhaps you're buying for someone who pretty much has everything? Yeah, those people suck at this time of year! It can be really hard to choose a gift for someone like this. Every time you ask what they'd like for Christmas they say "I just don't know, there's nothing I need".
That said, you could treat them to a little luxury. It doesn't have to be a grandiose gift, just a little something for them to treat themselves to over the holidays. The pre-mixed drinks at M&S are make great gifts and I've chosen the Mince Pie Margarita to give to my boyfriend's parents. These little concoctions definitely get the conversation going!
Make something special
You'd be surprised how far a big batch of gingerbread men can go! If you're in the festive spirit, you could cook up a batch for your co-workers, rather than buying a bottle of win or two for individual colleagues.
It sounds cliché but handmade gifts definitely mean more. You've taken the time and effort to create something for some and that's not the same as just buying something off the shelf!
Even if you pair a pre-bought gift with a handmade card or hand-written letter will add a certain special touch!
Whatever you choose, just know that it's being there with loved ones that counts. Give your them a call, go and visit them and above all else have a very merry Christmas :)!
Please note: None of these products were sent for review.