At the age of 18 I packed my bags and moved out of my hometown to study at university. I embraced my new freedom and when it came the end of my 3 year course, I did everything I could to avoid moving back home (much to the dismay of my bank account).
Renting in your early 20s is expensive, but it does give you plenty of life lessons. I rinsed my overdraft and I'm still paying for it. Do I regret it? Never! I don't have a nice little saving fund, but I do know how to handle living independently. Weirdly enough, I'd swap home comforts for my dramatic little Manchester life any day. Whilst I curse out my neighbors, have regular battles with the letting agency and on occasion, the odd flooded kitchen; I wouldn't trade this experience for anything.
Thinking of making the great escape from your hometown? Here are a few things I've learnt along the way to help you make an informed choice.

Living with strangers isn't scary
Obviously you need to be very careful when using sites such as Spareroom to find a flatmate. Not everyone is who they seem to be online and you'll never get it 100% perfect. However, I've been living with strangers for years now and I'm not dead yet!
When flat hunting, I set myself boundaries. I knew statistically I was safer living with other girls and that was what I was used to anyway. I also made sure I told my boyfriend when I was going to flat viewings, so that he could check in with me afterwards to make sure I didn't just turn up to some random weirdo's house!
You should also consider the financial side of things. Don't be afraid of asking a potential flatmate what their job is. You have to be selfish on this occasion and if they don't have a solid job, you could end up paying their share of the bills.

…But roomates are never how they seem in the first week
There's a honeymoon period when you first move in with someone new. You tip toe around, you're extra tidy and you're extra considerate. However, after about 3 weeks you start to relax. You can quickly begin to pick up on things about your flatmate that annoy you and they'll do the same with you. It's all part of the process of learning to live in sync with someone new. It does pass… unless your flatmate is a total loon and completely different to how they first described themselves.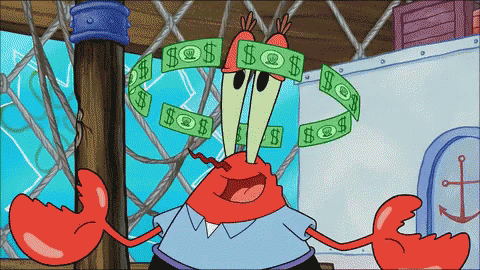 Landlords & letting agents will squeeze every penny they can from you
Admin fees – £90. Contract fees – £150. Deposit – £450. Rent upfront – £650. Key cutting – £6. A landlord's ability to rob every penny you own – priceless.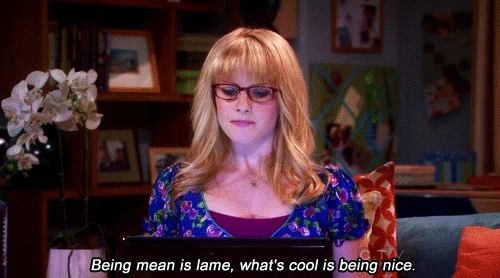 Being nice goes a long way
You're going to have grief with your letting agent and landlord at some point, but don't go in guns blazing. Use your anger sparingly and learn how to charm your maintenance team.
For example, when the maintenance team come over I usually have a natter with them and let them slag off my letting agency. Bonds formed over a common hatred are often the best kid. In this situation you become so friendly with them that they'll do extra odd jobs for you whilst they're round, or claim something that is a minor issue is actually against health and safety. (Thanks Darren)
Another good example of this is the recent fiasco with my property manager. I'm always delightful on the phone – I've perfected the call-your-girlfriend-type phone manner. So when my flatmate missed a payment on the rent, she was still absolutely lovely to me and didn't start to harass me for the missing payment on behalf of my flatmate.
Being in control of the bills keeps your spending on the straight and narrow
Paying your flatmate's share of the bills is a renters worst nightmare, but if you can trust your flatmate you shouldn't be afraid of taking the burden. Knowing the bills come from your account makes you a little more cautious about spending, which is a GOOD thing. I would suggest making sure they set up a standing order with you, just so that they don't accidentally miss any payments.
Fighting with your neighbors is never a good idea
Quite recently, I stepped out onto my balcony at 4am to tell the neighbours politely to shut the fuck up. As I opened the door, I saw a boy urinating off the balcony and his friend filming him doing so. *Record scratch* Yep that's me, I'm sure you're wondering how I got into this situation.
I'm just kidding, but seriously, this was awkward as fuck. I took a breath and said 'Listen lads, it's a little loud can you turn it down?' Did they film me? Yes, but at least I didn't make a scene.
Don't forget, you have to live next to these people for what could be quite a while, so don't kick off straight away. Remember when I said being nice goes a long way? Well, it applies here too!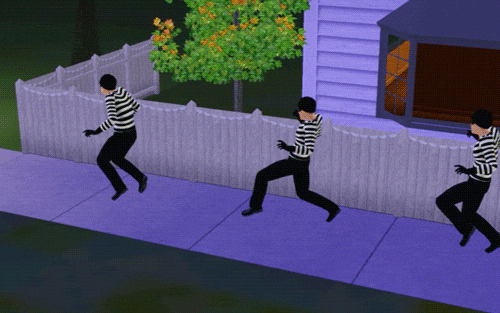 If you get burgled you will never see your stolen goods ever again
Somehow I managed to be burgled twice, in two properties, in the space of 6 months. Well, I did live in Salford!
Thankfully we had insurance, but that doesn't mean much. Crimes take a while to process and insurance firms take even longer to replace your goods. Even when you get the replacement goods, you're left with a weird feeling. Someone entered your home, they kicked the doors off the hinges, trashed your flat, rummaged through your knicker draw and took all your valuables.
Farewell Lumix camera, you were good to me.
(P.S if you're a family member reading this – I didn't tell mum about this cause I didn't want to worry her, so don't snitch on me you nosey prick)

A good friend isn't always a good flatmate
I can feel the ghost of all my previous flatmates reading this, thinking it's about them. Living with friends can be particularly tricky. You imagine cute duvet days, nights spent snacking and a kitchen fridge adorned with all your gorgeous selfies together.
Unfortunately that isn't always the case. Let's say, hypothetically, you realise your friend is extremely untidy and cannot look after herself. She doesn't do the washing up, leaves trash around the living room and has her weird boyfriend over all the time. How do you confront a friend about this without ruining the friendship?
Spoiler alert: You don't.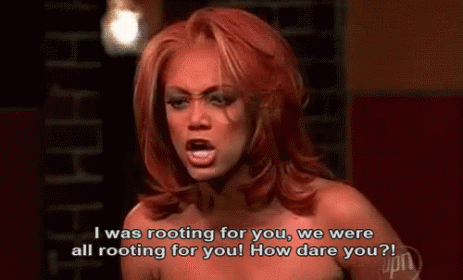 Shouting in an argument makes you look like a massive dick
I will never forget the first argument I had with a flatmate. The night before I had a shorthand exam, she decided to have a party in her room.
Naturally I asked her to turn it down, she did. Twenty minutes later the music turned back up. I told her she was taking the piss. She acted like nothing was wrong, which just annoyed me more because she was always so nice when she wasn't around her friends.
I kicked off and told them all to leave. Not before her friend kicked off with me. I should also mention I had two other flatmates who were annoyed, but not to the level I took it to. I caused a scene and it was me who looked like a dick.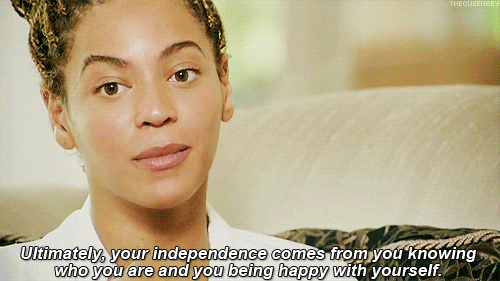 You do NOT need to live with your boyfriend asap (repeat x10)
I have been with my boyfriend for 9 years and I do not regret choosing to not live with him. Having independence in your 20s is vital. You grow, you learn, you work, you fail and your boyfriend is always just a phone call away.
There's incredible pressure for young couples to shack up together after uni, but I urge you to resist unless it makes perfect financial sense – and even then, you should be careful. Relish your freedom and learn to live apart. I guarantee your relationship will be stronger in the long run.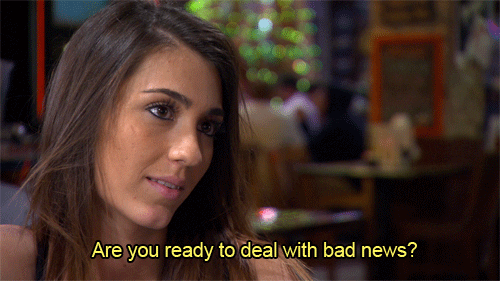 They can't kick you out of your flat, but they will
I'm currently living with a lawyer and when our letting agency randomly threatened us with a Section 21 (2 months notice) she stepped into action.
The thing is your landlord/letting agency will do what they want regardless of your rights. For example, if they want to put the rent up by £200, they will. Even if you think it's criminal, they don't care.
Think carefully about signing a contract and research your letting agent's history. Google reviews can be the first sign of a red flag and will give you a great insight into how the agency handle maintenance and payments.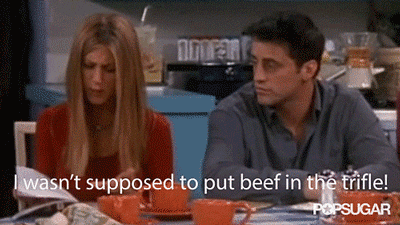 You won't use cookery books
Someone is going to hate me for saying this, but isn't it weird that recipe books exist when there are countless food blogs online?

More space = more mess, just spread out a bit more
Even the most tidy people will fall foul of this. In your early 20s you collect so many random trinkets. Whether it's holiday souvenirs, band merch, magazines or half the home section of Primark – more space simply means more room to fill with crap.
Living in the city isn't everything
Do you want to pay £600 a month to live in a shitty flat, with a small bedroom and scruffy neighbors OR do you want to pay £300 for a shared house outside of the city.
Don't get me wrong, I live in Manchester city center and I've had a good run. It's an experience that I think everyone should try and have, but ultimately city living isn't all it's cracked up to be. I wouldn't trade the past 4 years, but there's definitely a time limit for city living. One day you kind of just want more for your money, but you have to first experience the highs and lows of inner city living to truly appreciate a place on the outskirts.