If Friends ever returned, my flatmate and I would make excellent script researchers. Watching old episodes really made us think about how old the show actually is. The first episode went to air 20 years ago and many of my personal favourite episodes are those filmed in the 90's. Yet, even the more recent episodes seem so old now.
For example: Ross films Emma birthday on a camcorder, Chandler takes a print film photo of Ross' tan (I'm a four?!); and don't even get me started about the lack of hipsters with laptops in the background of Central Perk. It got Natalie and I talking about how different the story lines would be if Friends ever returned to air.
Now I'm not saying it should happen this way. I'd be a little scared of ruining the magic if the gang did ever reunite, but if Friends was still being filmed it might look a little like this…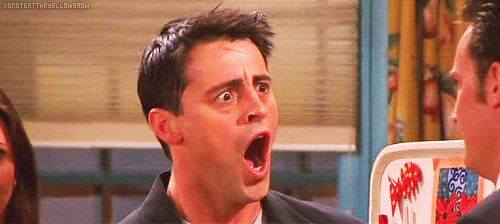 The one when Joey gets catfished
Joey would definitely be on Tinder if Friends was still on air. Despite his undeniable charm working in person, I think he'd certainly struggle online. "How you doing?" doesn't quite have the same effect via text, does it?
Eventually after not much luck, Joey receives a reply from a beautiful young woman. Bragging rights indeed. Until he finally meets her and realises who the mysterious woman is… Janice!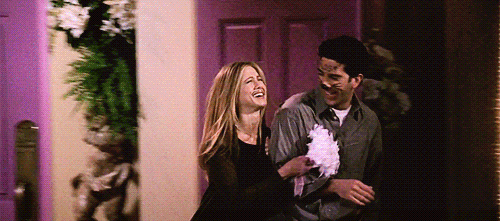 The one when Ben is ready to propose
Ben (now 18, whaaat!?) falls madly in love with his first girlfriend. Turning to his father Ross for advice, he admits that he's ready for marriage. Cue awkward life coaching and flash backs from serial monogamist/divorcee Ross on how now might not be the right time.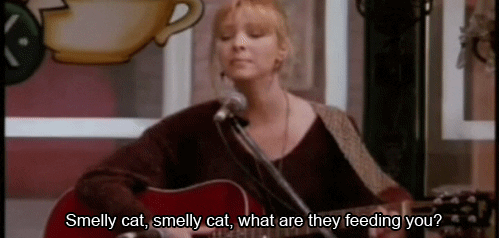 The one when Phoebe goes viral
I'd dread to think there would ever be a time that Phoebe stopped making music, but I imagine that her marriage to Mike tamed her wild heart somewhat.
After not picking up her trusty guitar in years, she's shocked to be recognised on the street. Smelly cat has resurfaced and it has become the anthem to a new 'slacktivision' campaign to raise money for a national animal shelter. Whilst Phoebe tries to cope with the new found fame, she uncovers the fact that the money might not be going to the animals after all!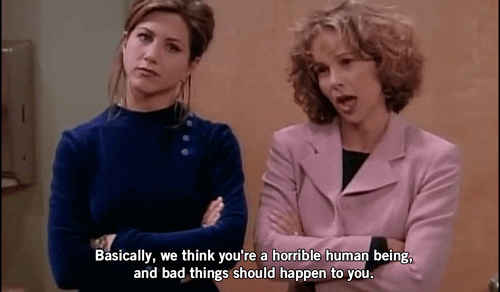 The one with the fashion bloggers
You know exactly who I'm talking about. Despite the 'blogosphere' being full of total babes, there's always a few bad eggs. In this episode Rachel hosts a launch event for a new line with Ralph Lauren. Amongst the traditional journalists are group of bloggers who are unimpressed by what they're presented with.
They each write a scathing review of the event and Rachel is certainly not happy. She starts her own blog in competition to them to show them the error of their ways – talk about damage control.
I genuinely cannot believe Friends is almost as old as I am. I will never get bored of watching reruns of this fantastic show. I doubt it will ever return to screen for a new season and part of me is glad that it won't. We can always dream though, right?
If Friends ever came back, what other story lines do you think they'd use?