It might not look like summer here in the UK, but for those in education August marks the peak of freedom. However, whilst 'netflix and chill' might be tempting, some of you will be using this time to further your career prospects – you go, Glen Coco!
I don't want to kill your enthusiasm for your new adventure, but work experience isn't always what we expect it to be, sorry. You'll treat yourself to a brand new working wardrobe, fancy new notebooks and stationary, march right in with your game face on; only to shuffle awkwardly through the office half an hour early for your shift.
I worked for free during university at multiple publications in a bid to rack up my CV, yet I often came away wondering what I'd actually gained from the experience. It can be an exhausting few weeks and most places will really stretch the terms 'internship' and 'privilege' to make you feel as if you should be grateful for anything you have to put up with.
Here's how to make it through summer without drowning in coffee…

Try everything, but don't get roped into doing everyone else's work
I once worked at a small local publication and was asked to help the sales guy out one afternoon. I didn't mind at first because I'd never really seen how online magazines gain sponsorship through advertisements. After a day of cold calling local businesses with ad rates, I was exhausted.
Not only was this completely different to what I should have been doing in the office, I was also really selling myself short. The sales guy was on hefty commission, I was working for free. Where was he whilst I was working? Oh he went to take some clients out for lunch… all day.
Make sure you ask for a range of tasks and stay in contact with the person in charge of overseeing your time at the business. Get to know other people in the office and if you're stuck doing menial tasks, see if there's anything they could show you or get your help with. Sometimes a business may not understand why you're really there, so show enthusiasm and tell them what you'd like to achieve during your time there.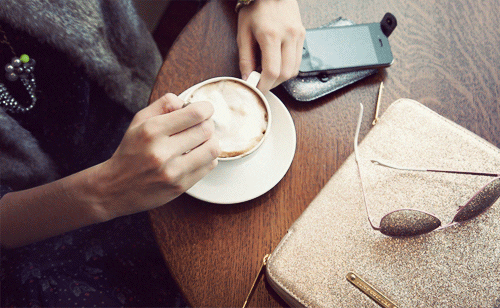 Make the best god damn coffee ever
"I like it kind of like a latte, but not too milky. Put quite a bit of milk in but make sure the coffee is still warm." I kid you not, this happened.
It's often a myth that you'll be making brews all day, but in some cases you might do. Guess what? Making cups of coffee for the office is the best! I'm not even being sarcastic when I write this.
Conducting the tea & coffee run allows you to meet everyone in the office and network with members of different departments. Sure someone likes their tea in a particular way every now and again, but you can nail it and make sure it's the best cuppa they've ever had. When you present their magically tasting tea, ask them what they're working on. Get them to show you what's what. They'll probably appreciate someone taking an interest.
If you have been making one too many tea runs, make sure you pipe up and ask for some more tasking assignments.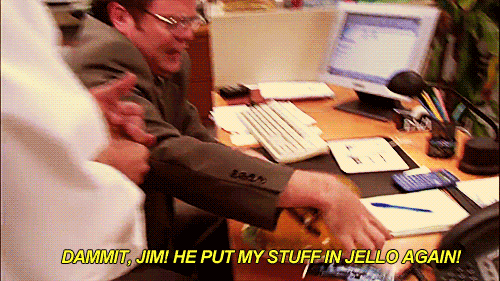 Be wary, professionals don't always act professional
An experience that haunts me to this day taught me many valuable lessons. I have to be very tactical how I word this, but essentially someone explained to me how they planned to steal someone else's business. Part of me thought I should email my boss, part of me even considered siding with the crafty guy trying to underhand the business; in the end I did nothing.
You have to just leave some people to it sometimes. If you hear office gossip, or see someone acting out of line it's up to your boss to keep them in check, not you.
Unless of course someone directly offends you personally, don't think you have to take that just because you're not a member of staff.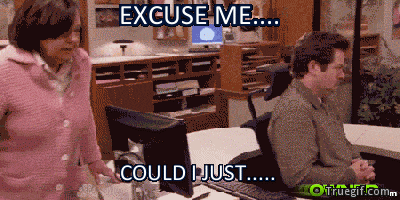 Ask a million questions
Don't be afraid of talking to fellow members of staff. From the receptionist to the person on the desk next to you, everyone sees what goes on in the office and they'll have plenty of insights into the industry. Networking is essential during your internships. Whilst you may never step foot in that office again after the summer, years later you may end up working with someone from the same team or connect with them on LinkedIn.
The people you meet in the office not only tell what it's like to work in said industry, if you make a good impression they could become a valuable contact once you graduate and put you in touch with people they've met along the way.

Be prepared to face your fears
Internships will lead you to face your fears, whether that's a phoning people or presenting in the boardroom (or something of that extent). Take it all in your stride, because when the day comes that you end up doing this for a job you'll absolutely nail it! The thing we forget is that professionals often dread these tasks just as much as you.

Keep in touch
One of my friends was lucky enough to be offered a full-time job after uni because she kept in touch with her team. Asking for PR tasks she could help out with at home whilst she studied made a huge difference. Even the smallest help, such as looking for brand mentions, made a real impression on the team which they truly appreciated. When the time came for us to graduate, she'd already been offered a role in London.
Once you've left the office, drop them and email when you have free time. See if they need a hand during the holidays or during particularly busy periods.
Intern season is tough, but I promise we'll get through it together and one day you'll have some battle scars to tell me too. I wish you the very best of luck during your work experience! Let me know how you get on and if you have any trouble, send them to me (I'm a total tough guy)!