My whole life is a cringe column entry. Did I ever tell you about the time I arranged a blogger event and nobody turned up? Yeah, this title wasn't click bait. Prepare to cringe.
I haven't blogged in months, I haven't been on instagram since July; in fact my entire social media presence has also been sporadic at best. I've been hiding in shame. You know what it's time for? My favourite time – pity party time.
I do self-depreciation really well, so here it goes.
Last year I arranged a blogger event in Manchester that went really well, so naturally I thought "HECK YES – let's do it again."
I wanted to organise a little charity blogger get-together and published the idea on some of my favourite blogger Facebook groups. A charity pub quiz seemed like a good idea. Booze, prizes and glory for the winner. Who wouldn't love that?
The post had a great initial response. Don't get me wrong, I didn't expect every single person to be able to attend just after I posted the idea, but it showed me that people were interested in the concept.
Fulled by the great feedback, I got to work arranging a venue and prizes.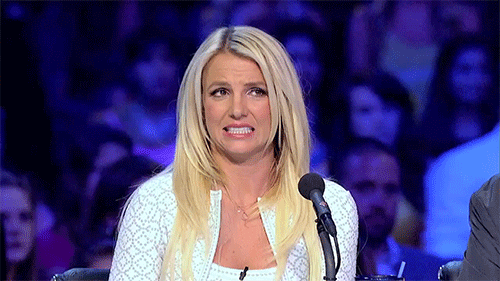 That's right. I actually managed to find brands to collaborate with, before things went south. How embarrassing.
In the run up to the event I had a decent sized mailing list of bloggers who had agreed to go. 70+ from the local area. This wasn't the people who originally said it sounded like a good idea, this was a list of people who knew the date, time, venue and said they could definitely attend. I'm a realistic kind of girl, I expected around 20 to turn up like my last event.
In the few days before the event I was tweeting like mad about it. People were signing up to attend late, saying they were really excited to go. I had even told the venue how many people had signed up to attend and showed them a few examples of the hype on Facebook.
I should also mention I made the best effort to arrange a central location and a time to suit everyone. You can't please them all – but I bloody tried.
I had my boyfriend there to help me set up and carry the prizes to the event. The bar was empty when I got there, but I came super early to set up. Time passed by and no one turned up. I thought, maybe people were just going to be fashionably late… oh how wrong I was.
My good friend Hannah turned up to spur me on, but I think even she was a little concerned by the fact it was just me and her in the venue. A short while later one other lovely blogger, Rebecca, arrived.
I kept saying "well, let's just give it ten more minutes." Fucking hell, what a cringe bag – I should know when to quit!
We tried to make it as least awkward as possible, but you can't really host a pub quiz to a party of two people. It was the most cringeworthy experience of my life. Which is a strong statement to make because my life is a calamity.
At the time, I felt like I couldn't blog about this experience without pissing people off, without offending local bloggers and without sounding like the world's biggest Bitter Betty.
But here I am a few months later – still stewing.
Since distancing myself from blogging, I feel like I have every right to complain about this! I went out of my way to do something good for you guys. I organised prizes and a venue – I have been too embarrassed to contact their marketing team and tell them what happened.
People complain that bloggers are ignored in Manchester, but shit like this is the reason why.
Whilst I can laugh now, this whole thing completely knocked my confidence. I can deal with no shows – but for every single attendee to bail really does show the lack of community spirit in the 'bloggersphere'. Not one person emailed me to say 'sorry I couldn't attend' – they didn't even have the decency to make up an excuse!
We ended up raising £6 for Oxfam and I'm really grateful to the girls for their kind donations. As gutting as it is, that's at least one positive from the situation.
Call me petty, but I just had to get this off my chest.
So at least you know why I haven't really been blogging since then. I start to write a post but feel too embarrassed and cringey to even think about blogging. Call it nerves, pride, whatever; I just don't think I want to be associated with blogging anymore.
✌️ Anyway I'm just ranting now, so I'm just going to leave this here. Peace out.
**Oh and if that wasn't cringe worthy enough – here's some of my most embarrassing moments.