I have a theory that you're always taking a little bit of a risk when buying a new product from Lush Cosmetics on the launch date. It seems as if the first batch is always a little beta test for the first wave of customers, a product they've perfected in-house but might not stand up to public opinion. That's why products always seem a bit better a month or so after they first arrived in stores. Some formulas don't need tweaking, some do – That's my theory anyway!
When I first heard about Lush's jelly face masks the curiosity got the best of me. I'm a huge fan of their fresh masks, so a solid alternative that doesn't expire quickly did seem appealing. I couldn't wait for another blogger to review them. I had to try them even though I knew there was a chance I would possibly be a guinea pig.
But guys and gals, I'm willing to take that bullet. For science… and of course blogging.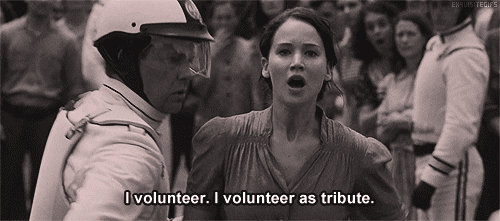 I picked up 1000 Millihelens, which is full of green tea and witch hazel; perfect for bringing out those pesky spots that sit under your skin but never really show their face – those snakes.
So how do you use a Lush jelly face mask? Well, you grab a small chunk of jelly about the size of a 20p coin and rub it between your palms until it melts into a paste. It's a similar method to using the Lush solid cleansers, but it takes a little more elbow grease. It sounds simple enough but it's actually a bit tricky.
The technique takes some serious work. I did ask in store for a tutorial, but (without being a snitch) everyone preluded their answer with 'well we've only just got them in…' which is secret code for 'shit, I haven't even tried the product myself yet'.
ERM guys I won't lie to you, I look like I have bogeys all over my face so this is going to be an interesting review. 💚 pic.twitter.com/Few7qWCkPO

— Jessica Wilby (@_Philocalist) July 23, 2017
First go: The jelly didn't seem to melt into a paste and just rolled around my hand making it sticky. I decided to add a little bit of water. DON'T ADD WATER. I ended up having a little green soup in my hand, and lumpy bogeys on my face.
Second go: I made sure my hands were perfectly dry this time. I used a small chunk and pressed on hard, using my palms as some sort of pestle and mortar. All was going well until I started applying the mask and realised I didn't have enough for my full face.
Prepping extra mask to use was a bit of an issue because my hands were already covered in gunk. This meant that the new chunk just slid around my palm. In the time it took me to prepare more, the mask I had already put on my face was dry and ready to wipe off.
Third time lucky: I broke off another chunk of mask – a little bigger than before. This time I was ready to fucking nail it lads.
I rubbed the jelly between my palms with gusto. If there was a jelly melting Olympics, I was primed to take gold. I opened my palm to find… minimal lumps. I wasn't ready for this jelly, this was the best I was going to get and honestly I was impressed with myself.
But that was where my glory ended. Something I noticed by this point was the warmth of the mask. Instead of that ice cool feeling you get from the fresh masks, the jelly masks heat in your palm. Personally, I much prefer the cooling sensation. Instead, with the jellies you're presented with a warm, sticky substance that has begun to set in your hands. It reminded me of when I used to put PVA on my hands in primary school and let it set – only without the satisfying peel.
Overall, I can't say I was too impressed. Should it really take 3-4 goes to perfect the method?
I know I come across as a total heathen saying this because I love Lush, but this just isn't the right product for me and honestly I've been using it for a week without even the slightest sign of a result. I didn't even feel like I had softer skin after use, which is a given for the fresh face masks I've grown to love. My skin is seeing no benefits from this mask. I even roped my boyfriend in to test it and his skin hasn't improved either.
1000 Millihelens gets a thumbs down from me at the moment, even with some of the regular tweaks and changes I think you'd find it hard to make this product anything other than a gimmick. Harsh words from one Lush fan to another.
Stick to the fresh masks for now!